Reviews of the Steel-Safe Making Industry Giant
They are certain items and properties that are so important that it's necessary to keep them away from theft or degradation from natural causes. Having a state of the art home security system alone may not protect your valuables like documents and jewelry when left lying around from a fire outbreak, flooding or even burglars who successfully gain entrance into your home. This makes for a very convincing argument why you should have a home safe installed in your home.
Sentry is also known as John D.Brush Company are the producers of sentry safes. A state of the art home safe with proprietary innovations that are worth considering in the choice for a home safe. Sentry fire safe is made from plastic, cement, and special additives as a result, it to trap lots of water molecules and protect your valuables in fire outbreaks greater than 1500°F.
Pros
The safe is spacious with built in shelves and door pocket.
Designed for you to bolt them down
Pry-resistant hinge bar and 4 one-inch locking bolts
Bolt-down hardware
Offers Multiple security features
Its Underwriters Laboratory (UL) test certified to be protective in temperature up to 1850°F
ETL verified impact resistant
Offers protection for water, theft, and fire outbreak
Offers a guaranteed replacement of the safe if damaged in a fire outbreak
Up to $50,000 insurance protection for your valuables
You can open the safe with a key or electronic code
Finally, a return policy available
Cons
There's need to install an airtight container for valuables that get denatured by moisture as condensation build up over time.
Finally, some handles are made from plastic and some users complain it gets broken.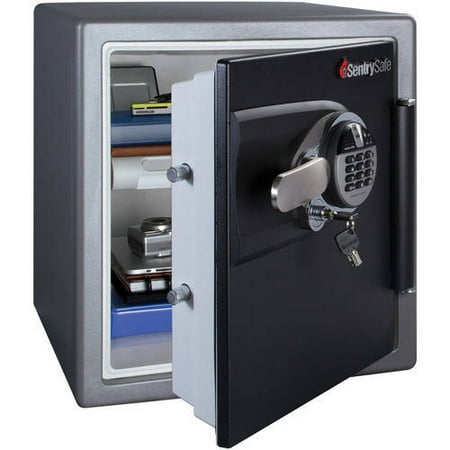 What can be kept in a Sentry Safe?
Generally, you can store anything in your sentry safe. They come in various sizes and specifications, but it's more likely that you would be saving your valuable that would be difficult to replace or items you may require to start afresh in the case of a fire outbreak. This would include:
Deed to your home
Passports
Will
Marriage License
Credit Card Information
Birth Certificate
Cash
Stock Certificate / Bonds
Insurance Documents
Finally, mortgage Information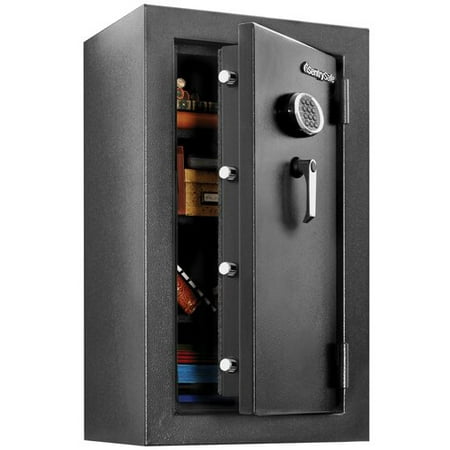 How to get a Sentry Safe at the best deal
Sentry safe are available for sale at major office supply and hardware stores. They are also available online from $170 depending on type.  Sentry safes are also available at Walmart, Sam's club, Lowes, Cabelas, Homedepot, Bjs, Staples and other leading hardware stores. Be sure to register your product after purchase, because it may come in handy years down the road!
What kind of support does Sentry Safe give? 
Sentry safe offers a range of media for customer support.
Chat support:  Not available
Tech support:  They can be reached easily by calling their customer support line on 800-828-1438
Instruction guides:  They have a lot of instruction guides on different models available on their support page
Support hours:  Their hours are 8 a.m. to 5 p.m. (M-F)
Conclusion
The importance of a home safe is very evident.  On top of a Sentry Safe, one should have a home alarm system, because this adds a second layer of protection and will sound an alarm and get the deputies called.  The good thing about Sentry safes is that they are very reliable in protecting your valuables from fire outbreaks, also, they offer you a replacement with free shipping if involved in a fire outbreak. It's definitely worth considering.
Latest Posts
William is a tech buff and former corporate security officer turned cybercrime analyst. Computers have few secrets left for him, but home security and alarm systems… Well, those have plenty of secrets for their users, which William is now uncovering and explaining. His articles on home security helped many people take the matter seriously, invest in highly performing systems, and avoid becoming victims of burglaries.